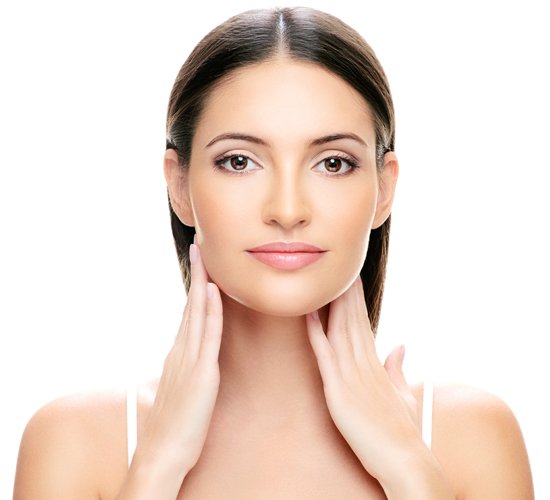 You cannot stay young forever with that sunscreen or the anti-aging bottled wonders. Fact is one day time will take a toll on your skin – not only in terms of wrinkles or discoloration, but also in the resiliency of the skin. One day every curve that defines your beauty is bound to go south. At such a time, if you happen to be looking for options, you have reached the right place here with us. Let us introduce you to 'Ul therapy', It is basically the magical treatment that brings back old time's happy upward curves in you.
For the science-curious mind in you, Ul therapy or Ultrasound therapy is a non-invasive treatment to improve, tighten, and lift loose skin in the face and other parts of the body. It is FDA approved, safe, and now offered by thousands of medical professionals. And now you can find Ultherapy in Abu Dhabi too.
Before you get too excited, we would like to mention certain things you ought to understand before giving a thumbs up to Ul therapy:
1. THE PROCEDURE:
Collagen, the tough, rubbery protein that serves as the main support system of the dermis, is responsible for keeping your skin firm and flexible. With age, the loss of collagen results in skin starting to sag and the appearance of fine lines.
Ultherapy works by delivering focused ultrasound energy to the foundational layer of skin. Bypassing this layer, the energy is delivered at the right depth, temperature, and precision, allowing you to experience positive results.
2. A QUICK PROCEDURE:
Called as the 'hottest lunchtime therapy', this requires no downtime, taking only 45-60 minutes.
3. SIGNIFICANT FINANCIAL INVESTMENT:
The costs totally depend on what is treated. If it covers a larger surface area, the price is very high. Thus, people mostly prefer to get their face done since it is the most visible part of their body. Also, the provider you chose announces the price you have to pay to restore beauty.
4. LONG TERM RESULTS:
Unlike Botox, full results are not visible immediately after the procedure. Results vary depending on your age, your body's healing process and the size of the procedure is done. It can take 2-3 months, while some need six months to finally see the results on their face or other body parts.
When you take regular photos of your progress, you will observe that in the first few days, there is nothing to see. After a few weeks, the skin softens and gives a younger appearance. Within a couple of months, the face tightens further, and by the end of it, wrinkles and sags will be a thing of the past.
5. TREATMENT IS A ONE TIME THING:
The after-effects of this procedure are there to stay for a very long time. Though some individuals might go for secondary treatment, it is not necessary since a one-time thing is enough. Thus, your investment is worth it.
Although the treatment till now sounds like a cakewalk, we will want you to go through some of the side effects, mild and short-lived.
Skin Redness: This process uses radiofrequency to heat the deeper layers of the skin. You might get some redness for a few days.
Pain: If you feel the pain, professionals say that it is working. But the pain is minimal, like an increased sensitivity. When the device is on the jawline, a toothache is possible. But here at Kaya, one of the best Ultherapy centres in Abu Dhabi, we take care to reduce the pain and instead just give you a heat and tingling sensation. 
Swelling: Immediately after treatment, the swelling might start, which is normal and might last for a few days. A simple aspirin can work wonders for you. The swelling also means that the therapy is working.
Tingling Sensation and Tenderness: A tingling sensation might last for two weeks and can be curbed through a numbing cream. 
Numbness: This is uncommon after effect and can last for a few days, sometimes frightening the customers. You can move facial muscles and make faces. It just won't be felt. 
However, you need not worry about the side effects if your practitioner is certified and professional. Ultherapy in Abu Dhabi is new and growing, with some top specialists doing wonders. Our prime aim is to give you painless experience to younger skin. Some of the post-care habits that we highly recommend are avoiding the sun, staying hydrated, avoiding makeup, soap or skin creams, and saying no to that glass of liquor. Sign up today at our website to enjoy a 50% off on consultation.
When you can smile freely and feel good about an area that you haven't been happy with for several years…that pretty much says it all. So, book an appointment now for a ride to your golden past!