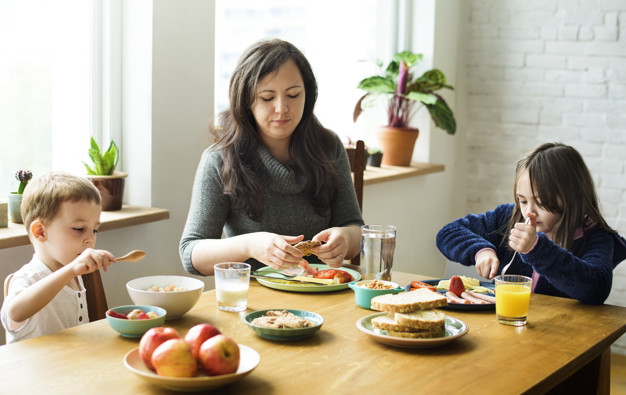 Kids can be non-stop eaters and also choose to fussy be at times. They may often complain about stomach pain when they're grumpy, or not even say a word when they truly feel bad. Most kids might develop predictable eating patterns, while most of the time, stomach-aches will resolve on their own. However, some digestive problems in children can be a sign of something more serious. How do you then know, when to call your pediatric gastroenterologist in Chennai? Read on to find out.
What does normal digestive health look like for children?
Good digestive health starts with eating the right foods at the right times. For kids, this usually means three meals and two snacks a day, along with the correct quantity of water to stay sufficiently hydrated. Proper digestion also involves regular bowel movements – which is often different for every child. This can range from two-three times per day to even once per week, as long as it is regular, your child is not in pain, and he or she continues to grow appropriately.
Digestive Complaints: When Is It an Emergency?
If your child's digestive distress involves vomiting, diarrhea, or it's simply a complaint they can't really pin down and if it makes you worry, don't hesitate: always call your pediatric gastroenterologist in Chennai to address any doubts or concerns. Also, trust your instincts. You know your child best, so no matter what the digestive problem is, if it is causing concern, contact your pediatric gastroenterologist in Chennai right away.
What are the most common digestive issues faced by children?
Children can face several digestive issues often associated with their growth stage.
REFLUX: In infants, spit-up is pretty common. However, reflux can be a problem when your baby is not able to gain weight or absorb nutrients. 
ABDOMINAL PAIN: Belly pain can be very nonspecific and can range from simple constipation to functional abdominal pain. It can also include abdominal migraines where stress can manifest as abdominal pain. 
DIARRHEA IN TODDLERS: As young children begin experimenting with new foods and drinks, they can also experience diarrhea, especially on consuming sugary drinks or juices. Children may also experience abdominal pain and discomfort related to toilet training, which could lead to constipation. 
Speaking of constipation, it's important not to ignore it, as it's a condition that may often go unnoticed until it causes a problem.
Constipation: Why it shouldn't be ignored
Children aged one to four years will often poop once or twice a day. The ones who go every alternate day or even less may be at risk for chronic constipation. While uncomfortable, constipation in children isn't usually serious, but chronic constipation can lead to other complications. Talk to your pediatric gastroenterologist in Chennai if your child is constipated for longer than seven days or has exhibited any signs of constipation.
What are the symptoms kids usually experience?
Some of the most common symptoms experienced by children are vomiting, abdominal pain, diarrhea, feeding problems, failure to gain weight, constipation or dietary issues.
Keep in mind the above advice when you feel your child is having problems in their eating patterns or bowel movements. If you think something is being overlooked, especially with gastrointestinal issues, trust your instincts and book an appointment with your pediatric gastroenterologist in Chennai.