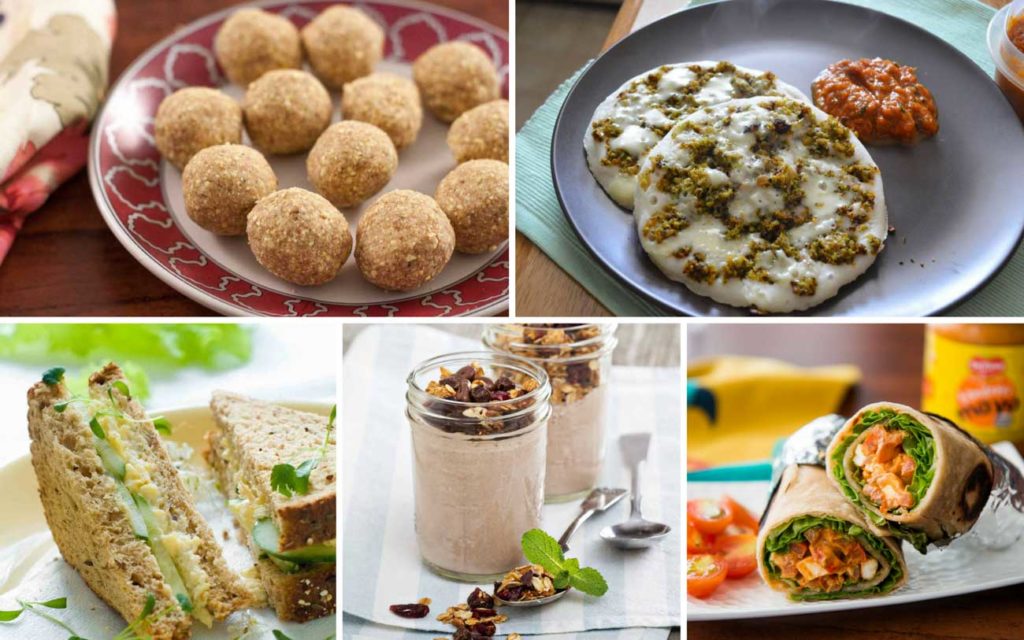 Sometimes feeding your kid could be a task, but if the food is really delicious, it becomes super easy for parents to feed their kids. But also it is not necessary for all the parents to know about the food their kid is going to like and so here are some snack recipes for kids every parent should try because their kid is going to love it:
1. Tawa Pizza
For making pizza base, you are going to need 1 ¼ cup of whole wheat flour, ¼ tsp salt, ½ tsp sugar, and ¼ tsp baking soda. Put these ingredients in a bowl and mix them well. Then add 2 tbsp olive oil, 1/3 cup water, and 2 tbsp curd in it to turn it into soft dough. Then keep it aside for a while.
And to make pizza sauce, you are going to heat the 1 ½ tbsp olive oil and sauté 2 chopped cloves of garlic. Then you need to put 3 medium-sized chopped tomatoes in it and let it cook for a while and put ½ small chopped onion and wait for it to turn golden brown. After this you are going to put ½ tsp red chili flakes, ¼ tsp crushed pepper, salt as per taste, ½ tsp sugar, and ½ tsp oregano. And mix them well and leave for cooking.
Now divide the dough into equal parts and flatten them like chapatti. Then heat the tawa and transfer it to the tawa and let it cook well to become a bit crispy. You can add a few drops of oil to cook it. When the base is ready, you are going to apply the sauce and put the toppings that include chopped capsicum, onion, olives, herbs, red chili flakes, and mozzarella cheese.
And serve it hot to your kid. It is one of the quick breakfast recipes for your kids.
2. Aloo Tikki Burger
Take a bowl and put ½ cup of plain flour in it along with ¾ cup of water and mix well.
Now take a non-stick pan and heat a bit of oil in it. Then put some cumin seeds and let it sauté for 30 seconds. Add 2 tsp finely chopped garlic and ½ cup finely chopped onions in it to let it sauté for a minute. Add ¼ cup boiled green peas and sauté. Now add 2 ½ cups of boiled and mashed potatoes. Then add 1 ¼ tsp chili powder, ¼ tsp turmeric powder, 1 tsp coriander powder, and salt as per taste. Mix them well and let it cook for a while.
Divide the batter into equal portions and turn them into balls and then press them slightly to flatten a bit. Then one by one, take each tikki and dip them in the maida-water mixture and roll it in bread crumbs to coat evenly. Now let it cook in the deep pan, which is already having hot oil for the tikkis.
Once it turns golden brown. Take a bun and cut it into 2. Apply tomato ketchup, mayonnaise, and red chili sauce well. Then place a tikki on it and serve your kids with mint dip.
3. Veg Cutlet
Boil and mash potatoes, green peas, carrot, and beans in a bowl. Then add chopped coriander leaves, salt, bread crumbs, grated ginger, garam masala, and chilies. And mix them well to make soft dough.
Divide it in equal parts and make a ball. Then flatten them and dip one by one in besan and water mixture. Then coat it with bread crumbs and let it cook it in a deep pan with hot oil.
Once it is golden brown, serve it with mint dip. You can try these as a breakfast foodfor your kids. These recipes are easy and healthy. So, you can try them without hesitation.